ANSRS™ : Scientific Research
This page is under construction.
---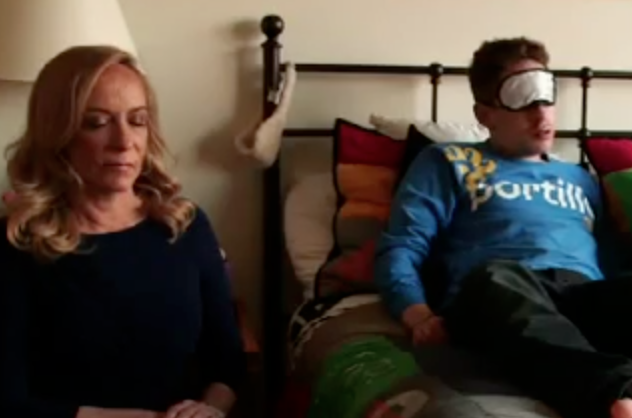 Self-Development – The JL Foundation seeks to identify and develop as many methods as possible to assist those with autism in overcoming the physical, social, mental and emotional challenges that can impede or prevent self-development in communication and physical ability. Those with autism, for example, can experience a higher than normal level of stress and frustration due to their inability to function or communicate in ways that meet the expectations placed on them by their caregivers, teachers, and even themselves.
One of the critical methods Joey Lowenstein and his mother Roberta have used to overcome some of the stress and limitations imposed by Joey's autism is transcendental meditation. Joey and Roberta meditate every morning. Joey loves transcendental meditation and says that he feels "normal" when he meditates because, for a change, he is not expected to talk. Transcendental meditation has helped them both and they feel more connected because of it. It also allows Joey to slow down his thought process.
The JL Foundation has been working with the David Lynch Foundation on initiatives to increase awareness about this important methodology and is working on developing similar strategies with other strategic partners to help kids with autism focus their mental energies. Joey and Roberta were honored for their contribution to furthering development of transcendental meditation, especially for those with autism, at a recent Gala of the David Lynch Foundation.
Click here to read more and see video of that event.

Click here to make a donation allocated to the JL Foundation's focus on Self-Development
Donations to the JL Foundation can help autistic children develop through learning to reduce stress and focus problems common with autism:
A $750 donation can make it possible for  one autistic person to learn Transcendental Meditation (link to Self-Dev page) with the David Lynch Foundation.
Read more about transcendental meditation . . .
Related Tweets and News.