ANSRS™ : Self-Development
Joey works with his coach, Eric. With Eric, he focuses on self-awareness. His coach recently shared that through their work, Joey "had hit a critical point of conscious awareness when he realized that there was a voice in his head creating certain stories, thoughts, and emotions that HE wanted to take control over." Warrior Breaths is an exercise they work on to help enhance this level of consciousness. Joe's coach states that "A major fundamental component to neurological/psychological mastery is breath work, which is now being reinforced by neuroscientists around the world."
---
Transcendental Meditation
Transcendental meditation is another element in Joey's self-development routine. This form of meditation can help eliminate distractions while stimulating a relaxed state of awareness. Bob Roth, who has spent time working with and guiding Joey, introduced Joey, his mom, and their team to Transcendental meditation. At first, Joey was able to meditate for 5 minutes, but with daily practice, Joey was able to calm and center himself for a longer sitting. Now, Joey will spend about 20 minutes meditating to help him with any anxiety throughout the day. Joey has shared in the past that after a meditation session he feels "restored" and ready to take on the day ahead of him.
---
Spirituality
Spiritual activities are very personal. For Joey, he meets three times a week via Skype with Rabbi Yitzchak Schwartz. He is Joey's Rabbi and Creative Awareness Guide living in Jerusalem, Israel. With Rabbi Schwartz, they work on drawing out Joey's inner voice. During their meetings, Joey shares his poetry, his insights, and questions he may have. These interactions and activities also help Joey feel centered.
---
Mental Health
Psychoanalyst, "heart mom" (Robin's text goes here)
The Tortoise Will Prevail
Yitzchak Schwartz
Rabbi and Personal Spiritual & Creative Awareness Guide
Warrior Breath Set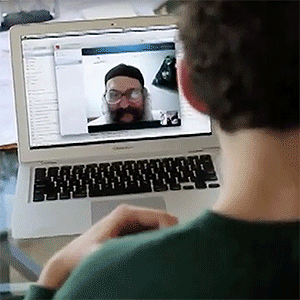 Skyping with Rabbi Yitzchak Schwartz.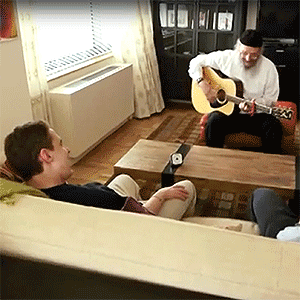 Writing songs with Rabbi Yitzchak Schwartz.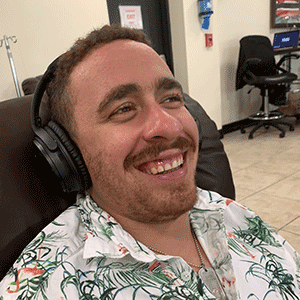 Being entertained while in the clinic chair.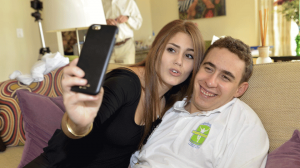 Having fun with friend, Karyme.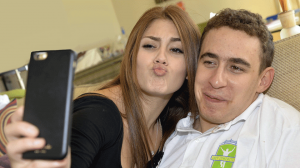 Having fun with friend, Karyme.