The Joey Lowenstein Foundation
The Joey Lowenstein Foundation seeks to empower children and families living with autism, providing them with resources to improve their quality of life through our signature combination of therapies and support. We began our journey in 1996, when Joey Lowenstein was born in Boca Raton, Florida to Norman and Roberta Lowenstein. Joey developed normally until age 2, when he suddenly lost his verbal communication skills and slipped into his own world. It was as if a door had slammed shut. Joey was diagnosed with autism at 2 ½ years old. The diagnosis was particularly challenging because very little was known about autism at the time.
We quickly realized, however, that Joey was not alone. The CDC estimates that 1 in 68 children are identified to have an autism spectrum disorder. Although Joey has classic autism, he is highly intelligent. From a very young age, he has had to wrestle with very deep thoughts, ideas, and goals that were trapped in his head. He had no way of conveying them to others – until 2010 when Joey's mom learned about Rapid Prompting Method therapy (RPM), founded by Soma Mukhopadhyay. Soma's RPM therapy set Joey free! After more than a decade of silence, Joey had a voice and was finally able to communicate with those around him. Most of us can't even being to imagine the thought of living life with a perfect mind but no way to express thoughts, opinions, pain, or happiness. Yet millions of children live this way, even as their parents struggle to help. As autism diagnoses became more common, Norman and Roberta quickly realized how many families didn't have the resources they had been able to leverage for Joey's benefit. Too many families would not be able to help their children because of the extremely expensive treatment autism requires. The Joey Lowenstein (JL) Foundation wants to change that.
RPM radically improved Joey's life and led him to discover and embrace other therapies that enrich his life on a daily basis. Joey's hope is that through the JL Foundation and its focus on five signature focus areas — Athletics, Nutrition, Self-Development, RPM, and Seizure Research, a combination we call ANSRS — he will be able to provide the many people who have autism with the resources to find their own bridge to communicating who they are and what they want to do with their own gifts.
Our quest is this: believe in us and life will get better.
Olympian Lindsey Vonn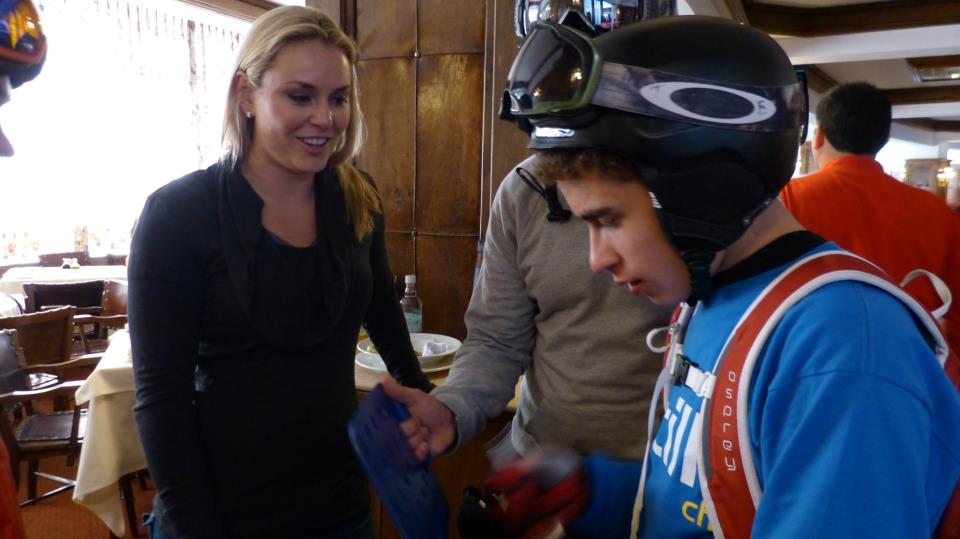 Olympian Lindsey Vonn meeting Joey Lowenstein in Portillo, Chile
August 2012 : Joey Lowenstein age 16
www.LindseyVonn.com
Joey Lowenstein snowboarding at Aspen/Snowmass, Colorado.
Olympian Chris Klug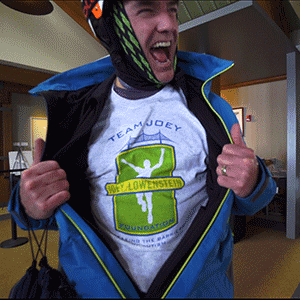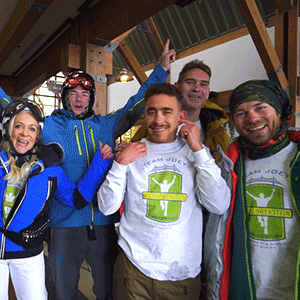 Olympian Chris Klug with Team Joey in Aspen, Colorado
(photo used with permission)
www.ChrisKlug.com