Insights and Questions
Below are select conversations Joey has had with Rabbi Yitzchak Schwartz — Joey's Rabbi and Creative Awareness Guide.
---
March 23, 2020 : "Having a Great Day…So Far"
Rabbi Yitzchak saw that Joey was looking happy…and I told Yitzchak about how we were having a great day so far, so he asked Joey to tell him about his great day so far?
Joey: Need for everyone to necessarily remember to also make it part of their personal routine; To remember to have gratitude and allow themselves to be positive and appreciative of all the loving people we are blessed with during these trying times.. and make sure cancelling any unnecessary hazardous needs…like walling yourself in with loved ones that are committed to health first and foremost.
Yitzchak: Last thoughts?
Joey: Joey greatly and eloquently wishes you and your loved ones and family continued health and happiness.
---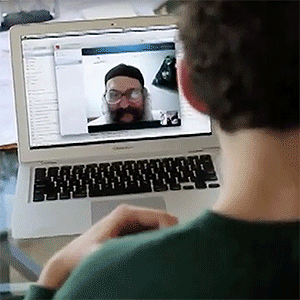 Skyping with Rabbi Yitzchak Schwartz.
March 22, 2020 : "Wisely Proceeding in Life These Days"
Yitzchak: How are you?
Joey: I am doing pretty good with all the chaos going on. I know if I have self control over my mind — I will win. I am dealing with today and will certainly stay on my path to endless possibilities to create the best version of Joey Lowenstein.
Yitzchak: Let's speak about some other ways to proceed in life wisely. Any ideas?
Joey: Yes. Stick to your goals…stay motivated and consistent to what you're good at…trust that there is a plan that is already set for your life. Also, stay organized…listen to the media and act accordingly. This will pass eventually. The good thing about this epidemic is that it brings us all closer to one another — appreciating the little things in life and not taking everything for granted.
---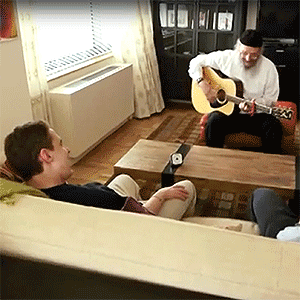 Writing songs with Rabbi Yitzchak Schwartz.