The Joey Lowenstein Foundation
ANSRS ™ : Athletics
Joey is extremely athletic. He runs long distances (3-5 miles) three times a week, walks daily, plays basketball, swims, and is an avid snowboarder. Joey's favorite activity is to take a run to the pier early in the morning as he races against the sunrise!
Incorporating exercise into the daily routine allows Joey to build stamina and strength not just for the body, but for the mind as well. Being active provides mental health benefits such as improved focus, clarity, tolerance, mood, and energy. In turn, this translates over to other areas of Joey's life such as sustaining longer attention on tasks and skill building like typing/keyboarding, literacy skills, life skills, cognitive and academic pursuits, and speech skills.
Joey, and members of Team Joey, recently entered…and completed Joey's first 10K on May 21, 2022. This was one of Joey's 2022 goals. See "Running a 10K."
Joey Lowenstein running along Clearwater Beach, Florida.
April 2021
Joey Lowenstein snowboarding at Aspen/Snowmass, Colorado.
Joey at 14 years old.
Everything in ANSRS™ is interconnected — One Fluid Piece!
Playing basketball and making buckets!!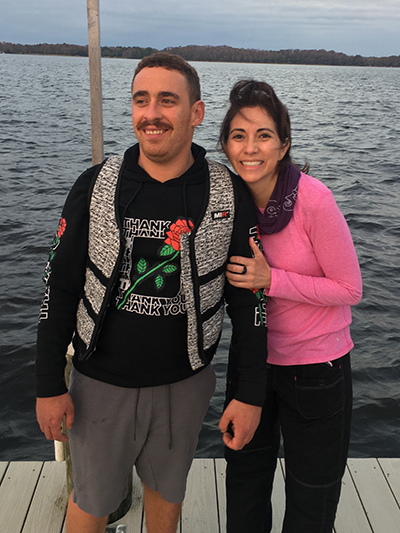 Evening walks wearing my weighted vest with Nurse Yuli are a great way to end the day.
Joey out on an afternoon walk.
Joey Lowenstein snowboarding at Aspen/Snowmass, Colorado.
February 2014.