Joey Lowenstein Paintings on Display
On October 19, several of Joey Lowenstein's paintings will be on display during the "All Aboard" event illuminating past and present courageous leaders at Western Spirit: Scottsdale's Museum of the West hosted by First Place Phoenix.
More information at:
Western Spirit: Scottsdale's Museum of the West (a Smithsonian Affiliate)
Website: www.ScottsdaleMuseumWest.org
First Place–Phoenix 
First Place–Phoenix provides supportive housing for adults with autism, down syndrome and other neurodiversities.
Website: www.FirstPlaceAz.org
Joey Lowenstein was born in 1996 in Boca Raton, Florida to Norman and Roberta Lowenstein. He was a playful baby and his parents absolutely adored him. Joey's language acquisition was delayed, but he otherwise developed normally until age 2, when he suddenly lost his ability to communicate and slipped into his own world. It was as if a door had slammed shut. Joey didn't even respond when his name was called. He was diagnosed with autism shortly after turning 2. At the time, very little was known about the diagnosis.
Joey's parents immediately sought out the best experts and therapists they could find, and his education became a priority. His school district did not have a proper program for autistic children, and his parents personally funded a legal battle against the school district to lobby for stronger early intervention programming. They also fought and won an unprecedented case against a large health insurance company in Federal Court of Miami, paving the way for families who have children with autism to be compensated across the nation.
Joey is a hard worker, and as someone who loves athletics, he learned to swim and snowboard, although he continued to struggle with communication (including speech), seizures, and obsessive-compulsive disorder. Joey's dad, Norman, was his biggest fan and supported him through every challenge. Sadly, and totally unexpectedly, Norman died in a plane crash in 2003, when Joey was seven years old. It was devastating, but Roberta and Joey forged on.
Although Joey has autism, he is highly intelligent. From a very young age, he has had to wrestle with deep thoughts, ideas, and goals that were trapped in his head. He had no way of conveying them to others until 2010 when Joey's mom learned about Rapid Prompting Method (RPM), founded by Soma Mukhopadhyay. Soma's RPM therapy set Joey free. After more than a decade of silence, Joey had a voice and was finally able to communicate with those around him by using a letter board. Most of us can't even comprehend living life with a strong mind, but no way to express thoughts, opinions, pain, or happiness. Unfortunately, millions of children live this way, even as their parents tirelessly struggle to help.
Since 2010, Joey has discovered and embraced other therapies that enrich his life, and he is working hard to develop both his speech and independent keyboarding skills. He exercises, eats a nutritious diet, and engages in activities to develop and maintain mental and spiritual health.
Joey believes that he was given the condition of autism because it is his destiny to help other people who struggle with autism, communication challenges, movement challenges, and social emotional challenges.
Joey communicating with his mother Roberta via a keyboard : June 2023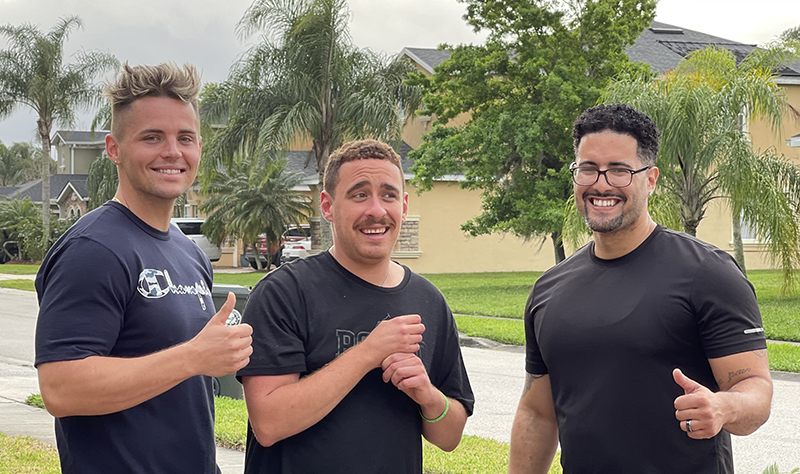 Communication partners, coaches, friends, and confidants: Dillon S., Joey, and Mikey B.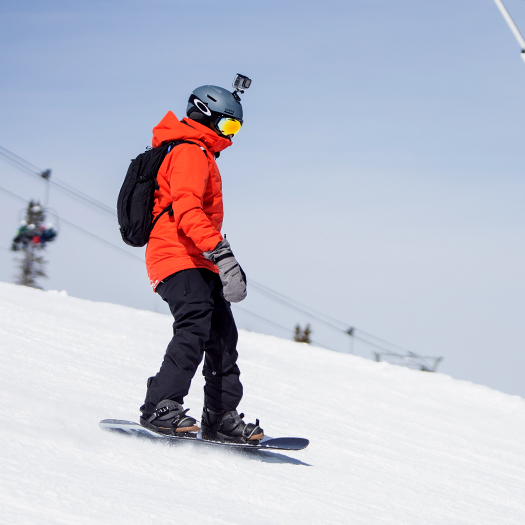 Snowboarding Aspen-Snowmass, March 2022
"Reminiscing great memories in the past with a positive mindset anything is possible."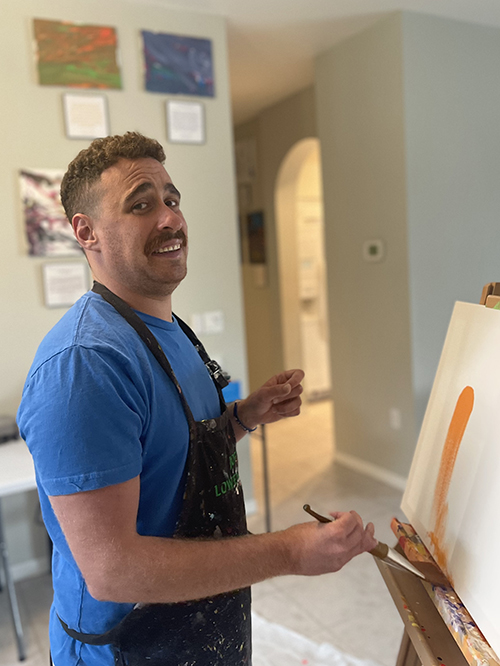 Joey uses painting as a mindfullness exercise that promotes creativity and rest for his active mind.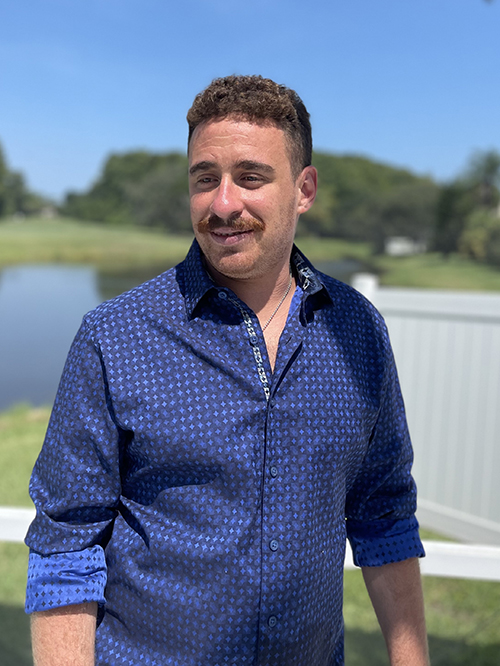 "Perseverance is the continued efforts to achieve something greater despite difficulties and road blocks in the way